1
Healthy People, Healthy Pups with AvoDerm Natural Pet Foods
This is a sponsored post written by me on behalf of AvoDerm Natural pet foods for IZEA. All opinions are 100% mine.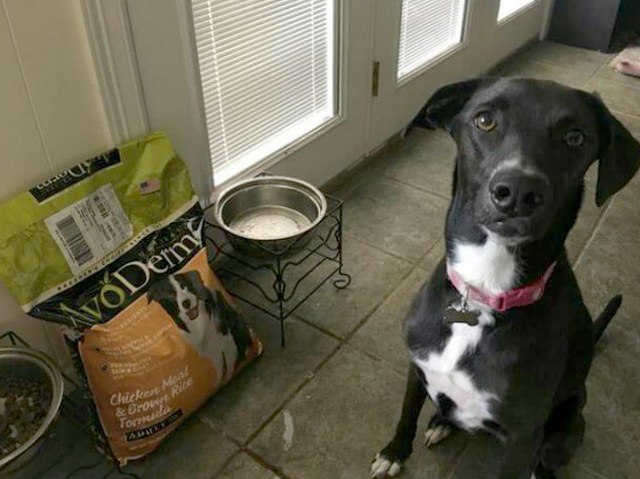 These days, with so much information at our communal fingertips and more access to global resources than ever before, it is easier than ever to get my hands on the highest-quality products and foods. Like so many people, I have become moderately obsessed with learning about all the ways I can upgrade my life and enhance my health and happiness. Lately, I've been learning about the benefits of conscious eating and choosing to cook with healthy, real ingredients. When I cook dinner in the evening or invite friends over to play board games and munch on some snacks, I always try to keep health in mind. I love my people! And I want them to be happy and healthy.
But it wasn't until a few months ago, while tackling a long-overdue shopping list at my local grocery store, that I realized my mindset bounces so quickly when I leave the "people food" sections of the market and make my way into the "pet food" aisle. I'm not happy to admit that for a long time I was feeding my pup some pretty subpar food, almost without question. But just like us humans, pets thrive when they are given the proper care and healthy food! What a concept! That day, I bought my groceries and left the store, determined to find something better for my sweet dog, Bellamy, because she's just as much my family as anyone else.
My AvoDerm Natural Pet Food Review
It didn't take more than a quick Google search to find loads of information about healthy pet food brands and habits. Over the course of a few months, I tried a few of the most popular brands, but nothing seemed to make a noticeable difference in Bellamy's day to day appearance or energy until I found one specific product: AvoDerm Natural pet food. I had never seen anything like this one of a kind product before, with such an interesting and thoughtful ingredient list. Within about two weeks of receiving AvoDerm Natural from Amazon.com I was noticing the healthful food effect on my pup's appearance and attitude.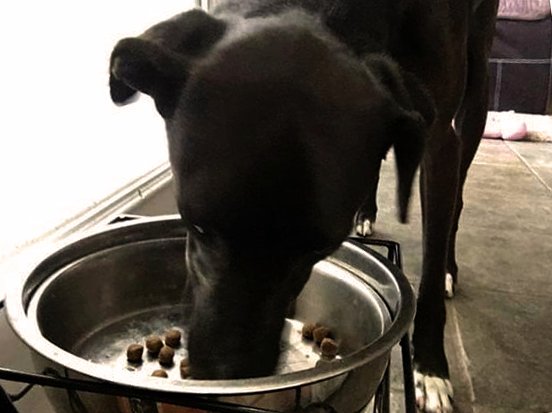 Ingredients That Count
It seems like a no-brainer to feed pets superfoods. But even so, not a whole lot of companies have taken on the challenge in the way AvoDerm Natural has. The simple yet incredible ingredient in AvoDerm Natural pet food products is avocados. From my own superfood-eating habits, I know avocado takes the crown. These fruits are packed with omega-6 and omega-3 fatty acids that are just as healthy for pets as they are for us. These nutrients are really great for skin and hair, for people as well as dogs. Plus, avocados can give your pets antioxidants and tons of vitamins and mineral that are essential to nutrient absorption, immune health, and stable energy levels.
I was so pleased to learn that AvoDerm is conscious of allergens and also cooks their pet food with low-heat methods that promote healthy digestion in pets. And because they always test ingredients before putting them into their pet foods, I know the health and wellbeing of my sweet Bellamy is in great hands.
Results That Speak for Themselves
We're all taught that what's on the inside matters most, but with AvoDerm Natural pet foods, what's happening internally is broadcast on the outside. It really is amazing how Bellamy's coat has thickened and grown shinier in recent months. Even though she wasn't particularly unhealthy before, she just has a bit of a glow now that I can't help but notice and attribute to her change in diet. When we go on runs, her endurance seems better and her protein-high diet has given her a newfound strength. Now, when it's time for dinner, I am just as excited as Bellamy to scoop up some AvoDerm Natural for her because I know the nutrient-dense food is serving her in every way possible. If you think your dog could also benefit from a diet overhaul, . Believe me, your beloved pet will thank you for it.
AvoDerm Natural also has cat food with the same quality ingredients. Switch now on Amazon!